The Depot Screen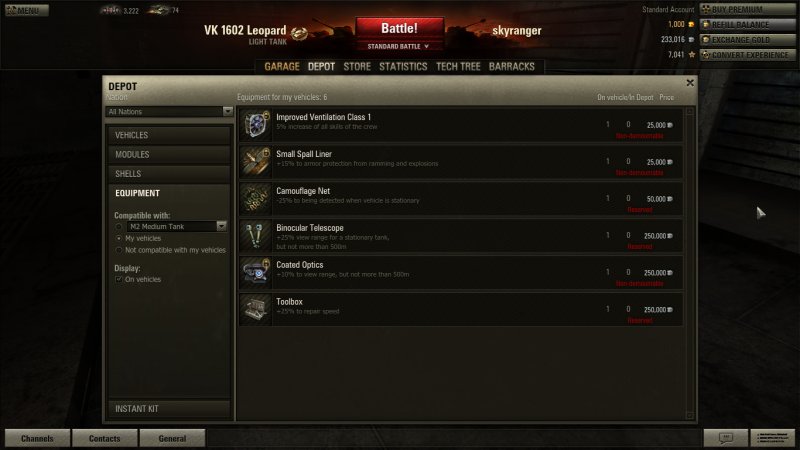 The Depot Screen
Everything you own is shown on the Depot. You can sell your tanks, modules, ammunition and even consumable kits here. All prices are halved from their original purchase price.
Even premium ammunition can be sold here, but you'll be paid in credits (instead of gold). The credits you'll receive is exactly half of what you would receive.
Some modules cannot be sold. Damaged or destroyed tanks, incomplete crew, equipment on tanks, etc. also cannot be sold.