The Statistics Screen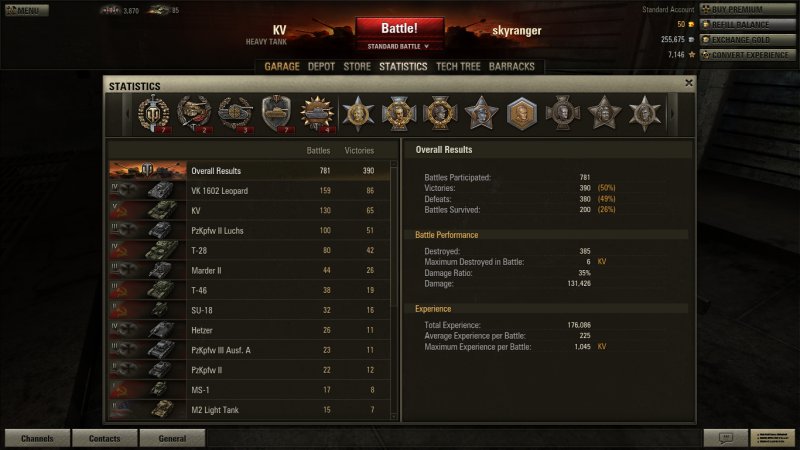 The Statistics Screen
The Statistics screen allows you to view your career results. You can see your achievement medals, along with your performance in each of the tanks that you've ever driven.
I find the average stats for most players for victories/defeats is still at 50/50. I guess that must be the game balancing mechanics.
Achievement medals itself is divided into two broad categories. On the left are achievements you've made in a single battle. For example, Top Gun, Sniper, Invader, etc. And on the right is cumulative achievements throughout your career. For example, for having destroyed 100 enemy vehicles in your entire career, you're automatically awarded the Carius Medal Class III. I feel that the career medals are more for participation rather than excellence.